Share your memories – History of the BBC
3 min read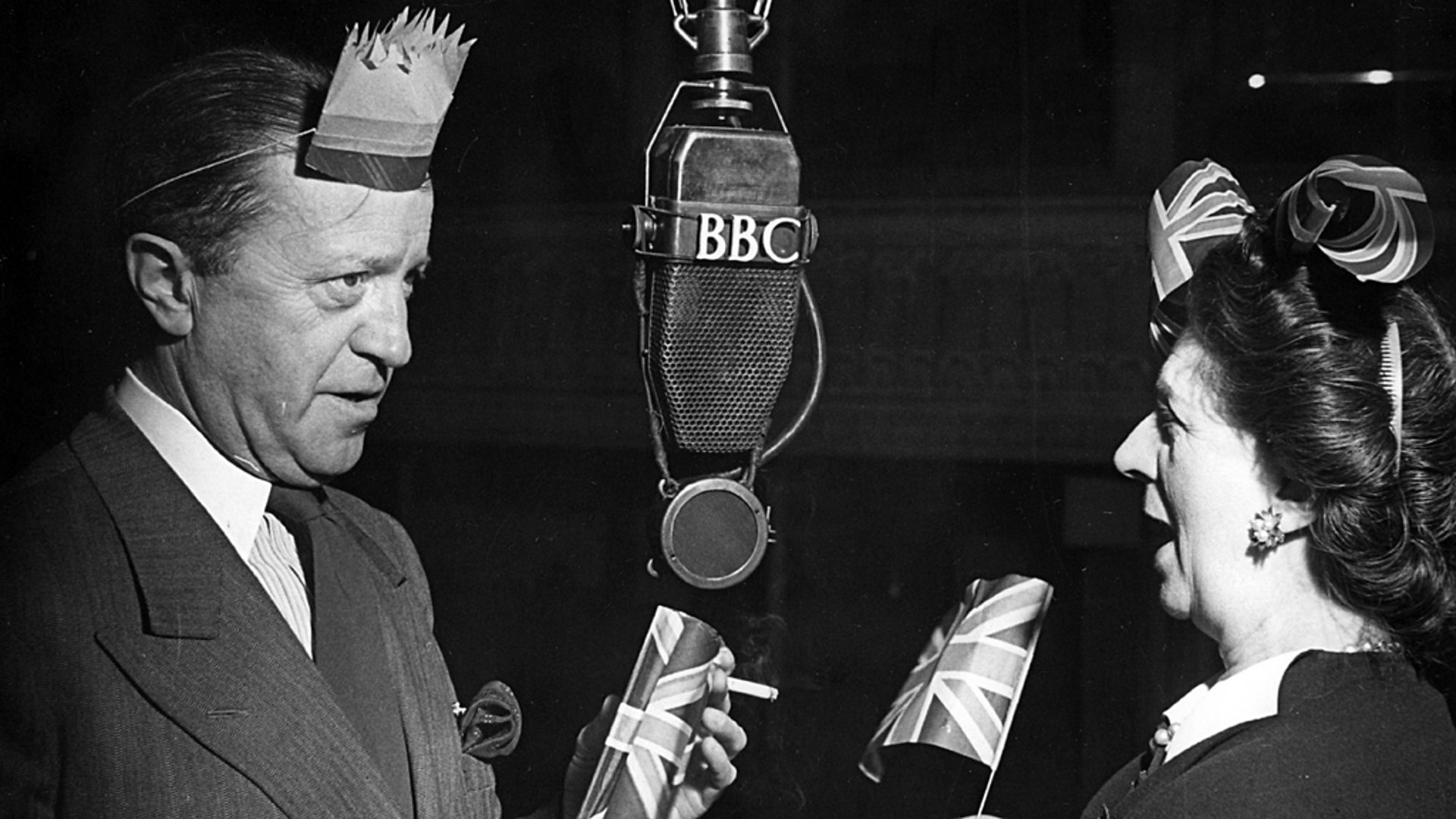 Are you old enough to remember Second World War radio classics such as ITMA? Do you recall listening to the BBC during the blackout? Tell us what you liked or disliked about broadcasting in wartime? Has the BBC helped you through times of war, whenever and wherever in the world you have encountered conflict? Let us have your comments, thoughts and ideas.
Your memories
I am not old enough to have lived through World War Two but my Aunt tells me that everyone listened to the news on the radio every night. She said that nobody in her family ever questioned what the BBC reported. I remember the Falklands War and feeling at the time that the BBC reports were not telling the entire truth. Today, with other sources of information available such as Al Jazeera we can compare how different news broadcasters report on the same event. I still listen to the BBC news on the radio in the morning and at five but suplement it with other sources. I find that although (inevitably) the BBC does have biases it does not have an agenda like certain other broadcasters.
John Hughes, Brighton
 Hello BBC – my Grandfather; German Jewish émigré actor/broadcaster Carl-Heinz Jaffé (1902-74), having been a German Matinee idol during the 1920s-30s under Max Reinhardt and (evading the Gestapo) emigrated to England in 1936, was engaged by the BBC for wartime news-reading duties including secondment to the PID (Political Intelligence Dept) that included multi-lingual coded announcements to assist the allies in occupied Europe.
His (unpublished) autobiography cites several dramatic first-hand account examples. Post-war between 1945-72 Jaffé (seconded by then German station head and later BBC DG Sir Hugh Carleton-Greene) headed the BBC's German Service from Bush House with the renowned series 'Lernt Englisch Im Londoner Rundfunk' (Learn English on the London Radio) for over 3,000 programmes including 15-years with famed performer/linguist Anita Bild.
This was in addition to his concurrent c.60 feature films, +100 stage productions (including Pulitzer Prize winner, Ivor Novello's last musical, Royal Charity show for NSPCC) and c.90 TV appearances (including iconic shows e.g. Dad's Army + Anglo US series e.g. Charlie-Chan, Douglas Fairbanks/Buster Keaton) spanning a 6-decade entertainment career appearing with many A-list stars of the era.
Coco the Clown (Nicolai Poliakoff) was his Corporal during his WW2 Pioneer Corps enlistment in Devon where he ran the Army Theatre (raising WW2 funds), including working with famed Bletchley Park 'listener' Fritz Lustig who was also stationed there for a while.
Michael Jaffé
100 Voices that Made the BBC is part of a research project called Connected Histories of the BBC based at the University of Sussex. The project aims to gather lots of new accounts from people such as yourself about the role of the BBC in everyday life, and, if possible, to be able to use this material in future accounts of the Corporation's history.
This means that by posting a comment here you are automatically consenting to it being used for a range of academic purposes and publications. We very much hope that you'll welcome this chance to play your part in future histories of the BBC. But we ask that before posting you read this Information Sheet, which gives details of our academic project and the uses we might wish to make of your comments.
BBC terms and conditions
We aim to read all of your emails but due to the numbers we receive each day it is not always possible to reply to everyone individually.
In some cases your images or audio may be used on BBC output.
If we use your material on BBC programmes or online we will publish your name as you provide it (unless you ask us not to) but we will never publish your email address.
If you are happy to be contacted by a BBC journalist please leave a telephone number that we can contact you on. In some cases a selection of your comments will be published, displaying your name as you provide it and location, unless you state otherwise. Your contact details will never be published. When sending us pictures, video or eyewitness accounts at no time should you endanger yourself or others, take any unnecessary risks or infringe any laws.
Please ensure you have read the terms and conditions.